Meo Modo is a small farm in the Ligurian hinterland, run by a single man. My passionate father and a few strong, willing buddies give me sometimes a helping hand.
I'm Angelo Taranto and I have been cultivating olive trees and vineyards for ten years. I am an AIS Member (Associazione Italiana Sommelier) and Oil Taster.
I was not born in the countryside, but I decided to live and work there after being a journalist for most of my life.

Meo Modo is a latin phrase for 'in my own way'.
And that's how I decided to live.

I chose organic
because I've always loathed herbicides, insecticides and chemicals. This stuff is used as if there were no tomorrow, and is detrimental in the long run: it is harmful to the user, to the land that absorbs them, to the air, to the animals, and finally, once again, to us.
I think it's a vicious circle we've been caught up in too long, hence I've deci-ded to do it my way, and just see what springs out of it.
Although chemicals make work easier and the crop assured, I would rather respect my land. What's the result of this choice?
So far the result is positive: having healthy olives and grapes makes me happy. When I put a bottle of wine or olive oil in the customer's hands, I commit myself to give him only the best of the fruits. And so do I.
I decided to
plant a vineyard on a hill of dry pine-trees
.
I rebuilt hundreds of meters of dry stone walls destroyed by decades of abandon.
I found centuries-old olive trees covered with blackberry and ivy bushes. I have set them free.
And for years I've been waiting for them to recover and to start bearing fruits again.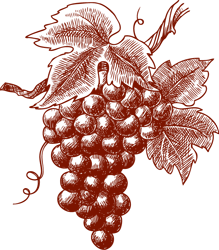 I own the smallest organic farm in Italy: 600 olive trees and just over half a hectare of vineyards, grape variety Pigato.
It may seem very small indeed… but I've created it: piece by piece, day by day…
in my own way:
Meo Modo